SCROLL TO VIEW
Welcome to The Stage Golfing Society
The Stage Golfing Society (SGS) was founded in 1903 and is the second oldest golf society in England.
Our members are both men and women creatively involved in the Entertainment Industry. We take our golf seriously but we pride ourselves on being a fun, friendly and welcoming society with a rich history.

Our Home at Richmond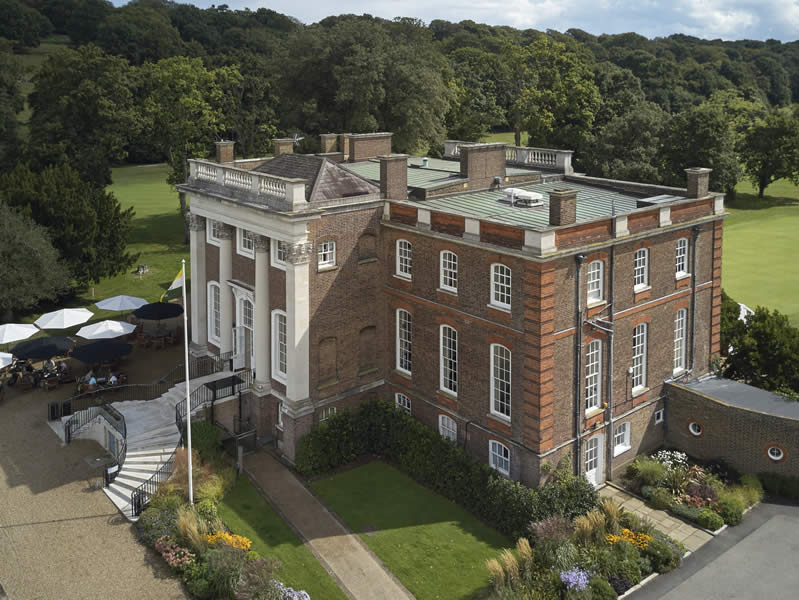 Whilst we are fortunate to a have number of superb affiliated golf courses around the country, our home is at the Richmond Golf Club, where we are honoured to have been guests for over 60 years.
"The long and historic relationship between The Richmond Golf Club and The Stage Golfing Society is cherished by all. It adds to the eclectic mix of members which has contributed to Richmond's reputation as being "the friendly club"." - Charles Irving RGC Captain.
The Stage Show
Part of our special relationship with the Richmond Golf Club is that we present an annual live production. Sometimes hours in preperation and rehearsal, the Stage Show is a light-hearted take on the main events of the golfing year, generally at the expense of certain members, the Captain and Lady Captain. Always great fun, this unique event also gives our stage members the opportunity to show off some of their talents.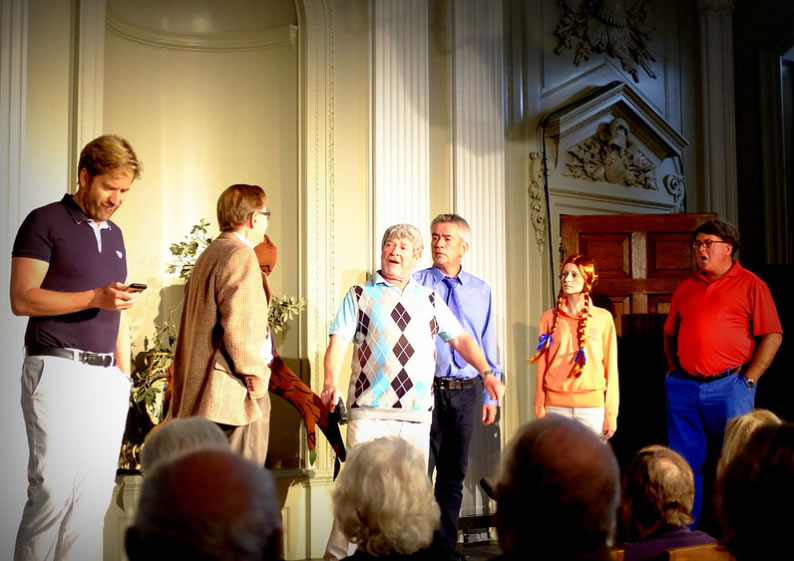 The Stage Room
The Stage have their own Club Room in the main Club House and this historic space embodies much of the rich history and characters of the society.
Explore the Stage Room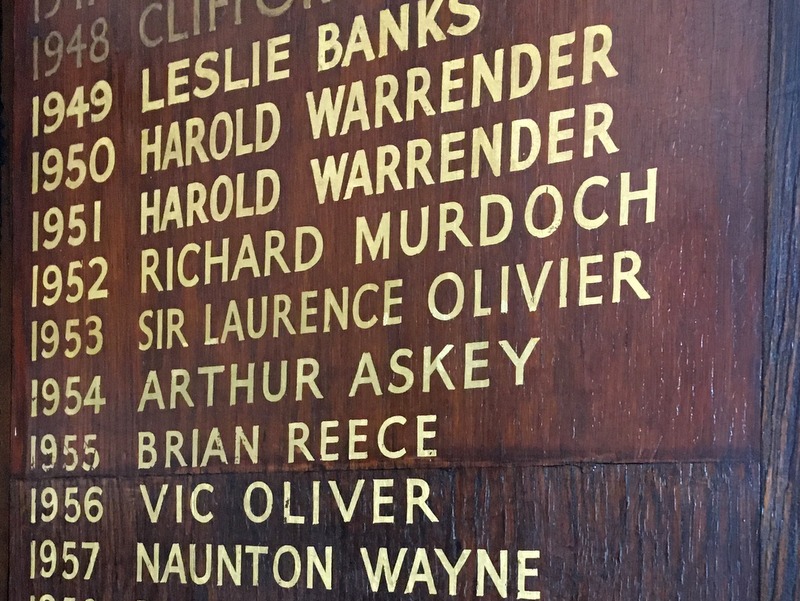 The Golf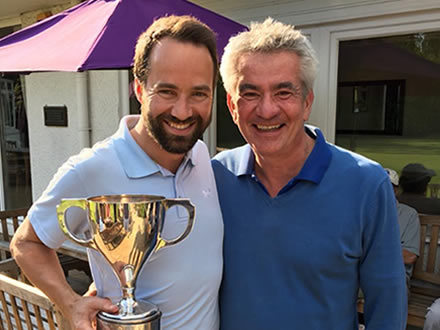 We take our golf pretty seriously. As well as social golf,we play for fifty-two trophies dating back to 1904 over 48 competitions and 21 matches every year. Our competitions are played across all our affiliated courses and involve every possible competition format. Our matches are against other major societies as well as our affiliated clubs, two of which are two day events.
Captains Day
One of the highlights of the year is Captains Day where the Society honours the Stage Captain by letting them run round all day serving us food and drinks as well as paying for all the prizes.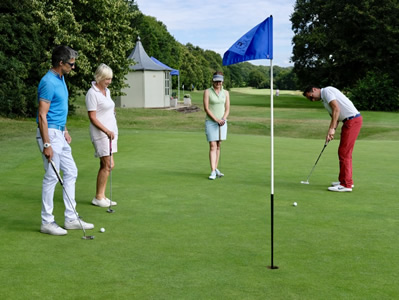 Bennett Edwardes Final Day
The Bennett Edwardes Final Day is the climax of the competitive golfing year. Up to 60 golfers battle through 6 rounds on all our affiliated courses to get to the big final which is played over 36 holes and large galleries of supporters.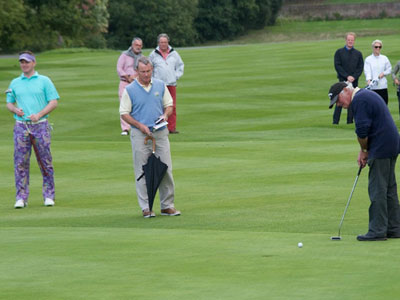 Back to Back Hole in Ones
In a rare sporting event, two Stage members acheived back to back hole-in-ones during a friendly match at the Richmond Golf Club. This 1 in 17 million event featured across the media including an article in the Telegraph and an interview on Radio 5 Live.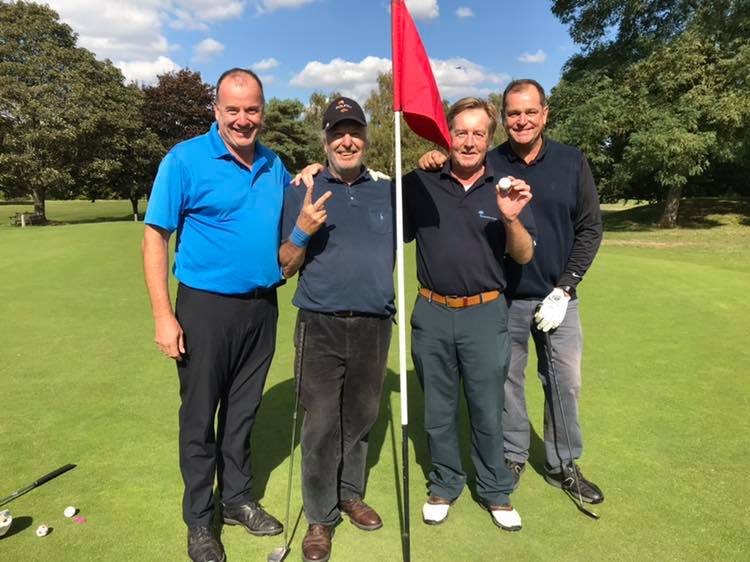 SGS and Born Too Soon Charity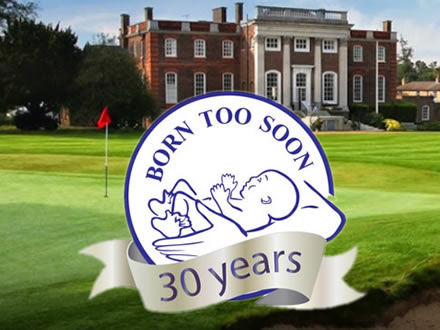 The Stage Golfing Society are delighted to support The Born Too Soon charity.
One of the highlights is the Born Too soon Charity golf day where teams of golfers are joined by celebrity friends and Stage members for an 18 hole competition and fundraising auction including James Bolam, Sir Tom Courtenay, Phil Daniels, Peter Fleming, Phil Glenister, Tom Holland, John Inverdale, Bob Pugh, and Dougray Scott.
Our History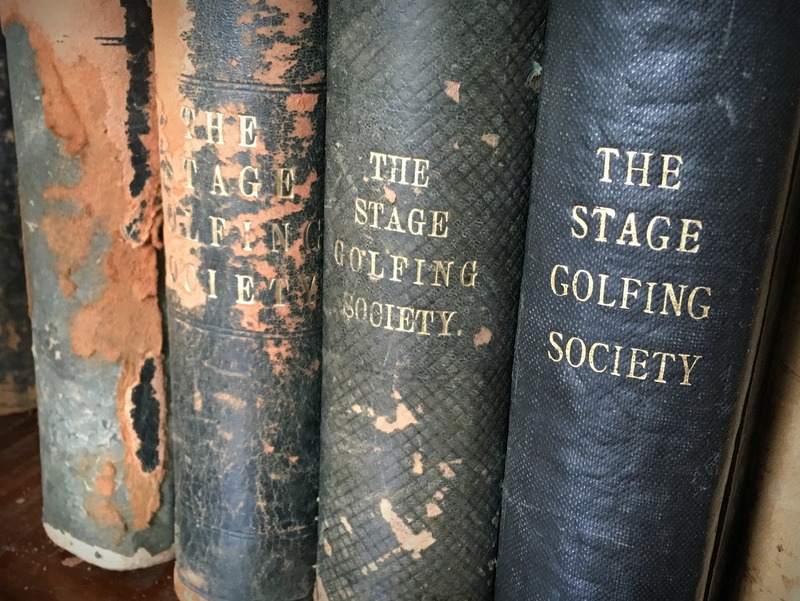 The Society is steeped in history. Our Honours Boards, which adorn the walls of our Club Room at Richmond, date back to 1903. There you can see many of the great names from the past and present of our Industry, presenting a veritable Who's Who of Showbiz..
History
We have recently uncovered some priceless archive footage of the Stage Golfing Society dating back to 1909-1946. There is a shorter 4 minute version along with a full 12 minute version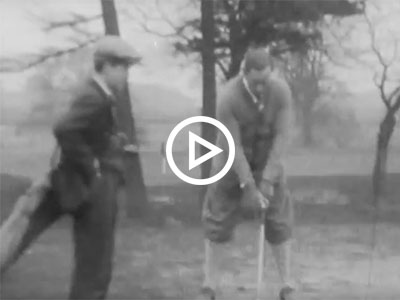 Safeguarding Policy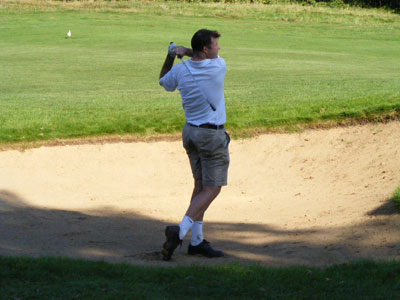 The Stage Golfing Society is committed to creating and maintaining a safe and positive environment for all individuals involved in Golf especially the young. Our policy has been created by England Golf.
Membership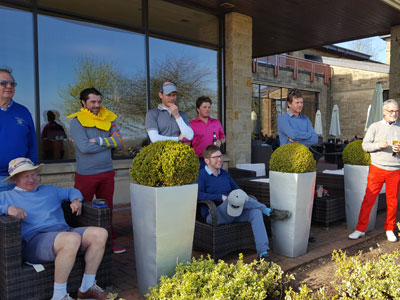 We are always on the look out for new talent to join us. Membership of our society is open to both men and women who are eligible and play golf to a reasonable standard.